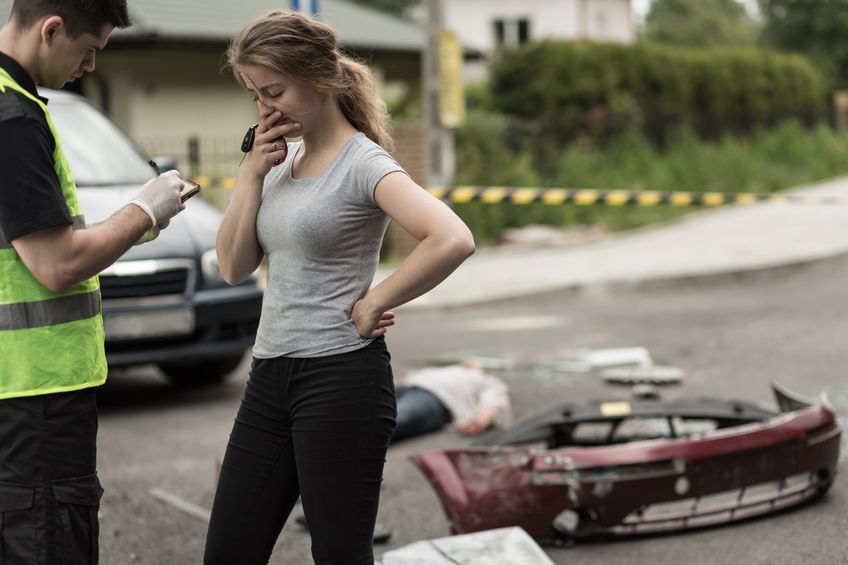 The simple answer is yes.  You may be injured and then again you may think that you're not injured.  Accident attorneys and doctors that treat motor vehicle accidents will tell you to see your doctor after a collision.  Yes, even if it is a minor vehicular collision.  Your long-term health, safety, and wellbeing are on the line.  You owe it to yourself to get checked out.
When you are in a car a car accident your body releases adrenaline and other hormones during periods of stress.  Your circulation, heart rate, and breathing are accelerated.  These chemical transmitters are released to help you survive but they may also mask symptoms of you being hurt.
Think about it this way.  How much does your car or truck weigh?  Many thousands of pounds.  Think about the force that is required to stop those thousands of pounds in relation to the connections in your body.  An impact from a car or truck crash produces a great amount of force resulting in a serious shock to your body.  You are only human and the human body is not meant to endure an impact of that magnitude.  Therefore, the injury you think is only minor may be much more serious.  Injuries are common even in low speed motor vehicle accidents.