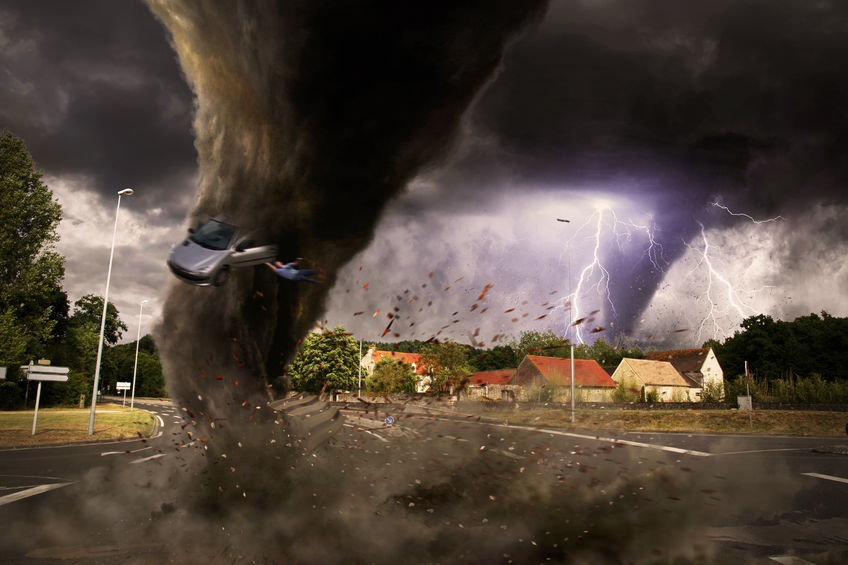 We were recently contacted by two homeowners whose home was hit by strong winds and hail.  The homeowners contacted their large, nationwide insurance company and filed a claim.  The insurer sent an adjuster out to the home and notified the homeowners that their storm damage was caused by debris from neighboring homes and was therefore not covered.  The adjuster for the large insurance company also told the homeowners that while he was not a roofing expert, he was sure that the roof was not damaged by the winds and hail.  The homeowners were frustrated but felt that they were helpless to do anything else.  Several months went by and another large rain and hail storm hit their house.  This time the roof completely failed.  A deluge of water poured into the home from roof sky lights and around the edges of the roof where the roof was damaged from the previous storm.   Devastated, the homeowners called the large insurance carrier and filed another claim.  This time around the large insurance company adjuster told the homeowners that the visible damage was not covered and denied the claim.  Why?  Well per the carrier, since the damage was a result of pre-existing roof problems caused by the previous storm their claim had no merit.
Are you feeling uneasy, because the story gets worse?  The sickening part of this claim was that the homeowners were a sweet elderly couple on a fixed income.  Frustrated, the couple could clearly see the obvious damage and the leaks in their roof.  But, what could they do?  They had insufficient funds to pay to repair the roof without the insurance benefits.  This was their dream home.  The frugal elderly couple worked hard their entire lives saving every penny.  They carefully planned the layout and construction of the home in which they would spend their retirement years. Now, they were forced to climb ladders to try and secure tarps on their roof.  It was difficult and dangerous work.  But, the insurance company simply did not care or offer any significant assistance.  Instead, the response was, "We are so sorry, but your damage is just not covered under your policy."
Undaunted, the homeowners tried to solve the problem themselves.  Surely, they would reach someone that would realize the error.  They kept calling the insurance company to fix or pay for the problems.  Finally, after several months and additional damage caused by weather events, the large insurance company came back out to the home for re-inspection and agreed to pay for only a very small portion of the claim.  When the receipts for the minimal repair work were sent into the insurance company, the insurance company then alleged fraud.