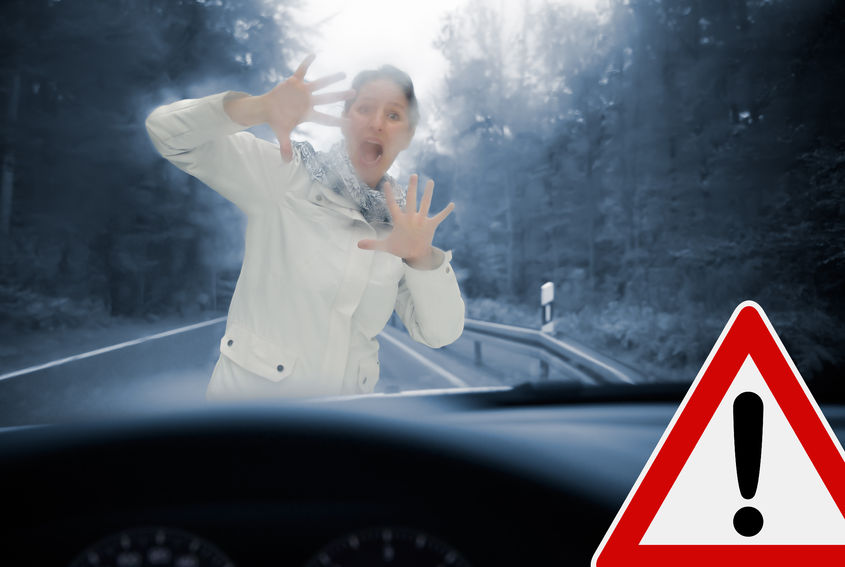 Car and truck accidents in the United States have hit a nine-year high.  Which is strange because safety features in automobiles and SUVs have gotten better and we have the self-driving car aspect which on the whole has increased vehicle crash safety.  Whether it be the mirrors that beep at you when you approach another vehicle or the sensors that apply your brakes when you approach another car.  But since 2015 car and truck accidents are on the rise. Studies say that people are still speeding and not wearing seat belts.  The rise in motorcycle accident deaths has also increased.  Of course, we all know that distracted driving is a major cause of vehicle crashes and fatalities, but distracted driving deaths have decreased as well.
What is startling is that the number of pedestrians killed in motor vehicle accidents has spiked by 81%. The Insurance Institute for Highway Safety has come out with a report that states this rising trend in car and truck accidents is due to the increasing number of SUVs on the roads and highways.  The mere design of the oversized SUV seems to be a contributing factor in why so many vehicle-pedestrian crashes have become deadlier.  IIHS President David Harked was quoted in a recent NBC article as saying, "SUVs have higher front ends, and often the design for the vehicle is much more vertical than passenger cars."  What this means is that pedestrians are being hit by a moving wall and have much less chance of rolling off the SUV and in the reduction of injuries.  Since 2009 there has been a fifty percent increase in the number or pedestrian fatalities as a result of accidents involving cars and trucks.
If you are involved in a pedestrian collision or even a person you love, you need to know your legal rights and whether you can hold the person responsible for the accident accountable.  You need to contact a Houston car accident lawyer as soon as possible to determine if you have a claim.  A Houston-Conroe area pedestrian attorney can get you the compensation you deserve. Ron Voyles & Associates is your car and pedestrian accident attorney.
We live in Texas, and of course we have a lot of trucks and SUVs in the Harris and Montgomery County area. All drivers need to do their part in being aware of their surroundings and watching out for pedestrians.  We all know how blind you can feel driving in the Woodlands with all the trees and walking paths in such close proximity to the traffic.  When motorists in our Southeast Texas area fail to operate their vehicles safely, victims as a result of their negligence need to consult with an experienced personal injury attorney about a possible claim.  The Conroe pedestrian accident attorneys at Ron Voyles & Associates represent victims of collisions.
Ron Voyles is both an attorney and a chiropractor with over twenty years' experience in the litigation of personal injury claims, the defense of drug and alcohol crimes, and the handling of dental and medical malpractice cases.  Ron practices in Montgomery, Walker, Grimes, Madison, San Jacinto, and Leon Counties.