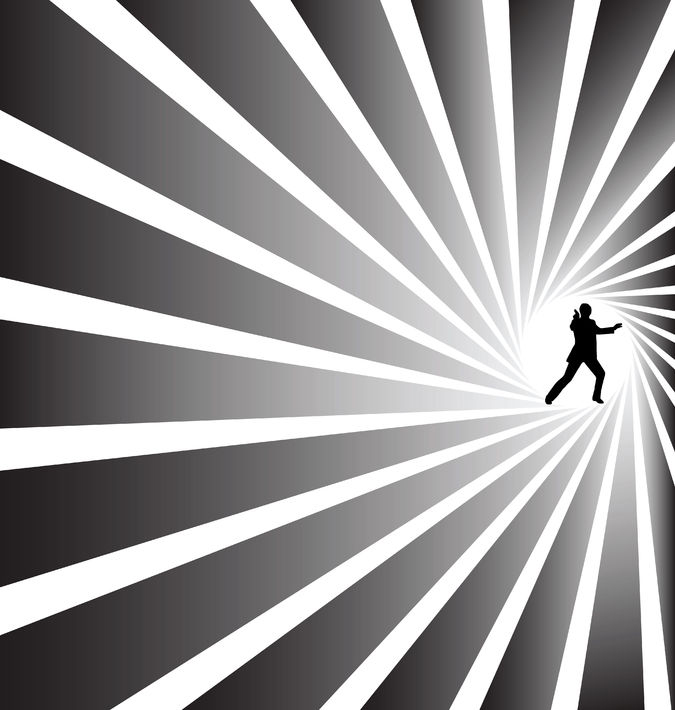 In the James Bond as 007 movie A View to a Kill, Christopher Walken plays the evil villain Max Zorin who poses as a wealthy race horse breeder. Playing the part of James Bond, Roger Moore drops into Zorin's palatial estate under the guise of securing a horse for breeding. Bond's disguise is that of a James St. John Smythe. Smythe sits down across the desk from Zorin and his face is analyzed by a secret camera which discovers Smythe is really 007, licensed to kill. In 1986 this technology was pure science fiction; today facial recognition is science fact.
The new Apple Face ID program initiates every time you glance at your new IPhone X. The top of the line new iPhone contains an infra-red camera, a flood illuminator, a proximity sensor, an ambient light sensor, a microphone, a front camera, and a dot projector which all collect and store your personal information in your phone. The process begins with what they call a flood illuminator that lights up your face. Even in the dark. Then, there is an infra-red camera that takes an infra-red picture of your face. The camera dot projector then pushes out over 30,000 invisible IR dots that track every topographical feature of your face. Apple then pushes this data through what they call a neural network to create a mathematical model of your face. Didn't the Cyberdyne Systems Model 101 Series 800 Terminator also have a neural network? I digress, the mathematical model is then checked against your model that has been stored in your phone to see if it is your face looking at your phone. If it's a match it will unlock your phone. The phone even learns. If you wear glasses or grow a beard, the phone is still supposed to be able to recognize your face. Apple says that all this personal facial data collected is safely stored and encrypted in your device, not on the Apple cloud.
What could possibly go wrong with this technology? Remember the Madrid bombing case back in 2004? 191 people were killed and another 2000 were injured. After the bombing, FBI fingerprint examiners in Quantico, Virginia found a fingerprint on a bag of detonators at the scene of the Spanish bombings. The FBI searched for possible matches to a digital image of the fingerprint. Wait, what else creates digital images of your fingerprint… oh yes, your iPhone. The FBI supercomputer came up with fifteen matches, one of them being a thirty-seven-year-old American lawyer named Brandon Mayfield living in Oregon. Mayfield was arrested and imprisoned for two weeks while being held as a material witness to the Madrid bombings. The FBI eventually released him and gave a rare public apology but the damage was done.
So, how could this affect me? Have you ever been inside the Sadler Building located in downtown Conroe in Montgomery County, Texas? There is a control center located there that looks like something out of the Minority Report. Look up at any intersection located in Montgomery County, Texas. Chances are, you will see many, many cameras that all feed into this system located in downtown Conroe. Considering all the illegal wiretapping done in the last election, it's not a stretch to think what your government could do with this information.
We already see Amber Alerts on the digital signs above our Texas highways. What about a DWI alert or even a child abduction alert? It's not much of a stretch to think of more and more false arrests if we continue down this path. Think of the staggering criminal defense costs associated with defending yourself as the suspected Madrid bomber. The technology is here. Do you really want all your information out there?