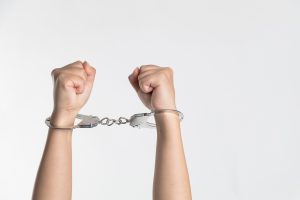 The fireworks faded, heartburn from that freedom dog set in, and the feel of the cool aluminum Truly can in your hand was swapped for the cold steel of handcuffs around your wrists. This sounds like an arrest for DWI over Fourth of July Weekend. The next thing you know you're walking out of the Montgomery County Jail in Conroe with a vacuum sealed plastic packet with paperwork that makes no sense. What does that paperwork mean? What do you do next?
Sorting through that packet of paperwork can feel overwhelming. Each flip of the page floods you with the emotions of being cuffed, placed in the back of the police car, and booked into jail. You might want to toss it to the side and forget this DWI arrest ever happened. Doing that though could result in an automatically suspended driver license. In Texas when you've been arrested for an alcohol related driving offense, you only have 15 days to request an Administrative License Revocation hearing. The DIC-25 Form in that packet serves as your only notice and admonishment of this process.
During the arrest process when requesting a specimen of your breath and blood, the officer should have read you the DIC 24. This form vaguely lays out the consequences of refusing and/or consenting to providing a sample. The ALR Hearing acts as the venue to determine if your license shall be suspended for refusing or failing to provide a breath or blood sample.