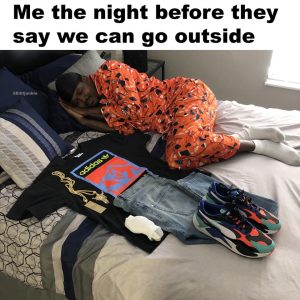 After a couple of months of being shut down, the world prepares to reopen. Texas Governor Abbott announced on April 27th his phases to begin opening the state back up. Today, under Phase 1, many businesses take down the shutters and open their doors at 25% occupancy to restless communities and anxious employees. Montgomery County though, under County Judge Mark Keough's interpretation of the order, resumes business as usual with more expansive reopenings; this includes bars. If you're someone who has been counting down the days and have your first day of socializing outfit picked out, be careful.
Since the Natural Disaster Declaration and Stay-At-Home Order, arrest numbers have been down throughout Texas. While the courts have been working diligently to reduce the amount of bail bonds and issue Personal Recognizance Bonds to lower jail populations in an effort to flatten the spread of the virus, law enforcement has seen a drop in incidents of Driving While Intoxicated. Montgomery County specifically, typically strives to be strident in their attacks on DWI. Montgomery County became one of the first Texas counties to participate in the No Refusal Initiative in 2005 that allows mandatory blood draws.
No Refusal Weekends traditionally have been holiday weekends, such as Memorial Day, Labor Day, Halloween, and the time starting from Thanksgiving through Christmas and ending after New Years Eve. For example from December 21, 2018 through January 1, 2019, Montgomery County law enforcement arrested approximately 146 individuals under the suspicion of Driving While Intoxicated (DWI). The time between Memorial Day Weekend and Labor Day Weekend has been dubbed the "100 Deadliest Days of Summer." In 2019, 766 people were arrested for alcohol related offenses during these days.
We're living in a strange era when approximately 2000 people per day are dying from COVID-19 and as businesses and states reopen during these controversial phases, the term "100 Deadliest Days of Summer" is taking on a new meaning. What remains the same though, is the State's and Montgomery County's diligent approaches to handling Driving While Intoxicated offenses. We encourage you to be careful as we're likely to see an increase in DWI arrests over the next couple of weekends comparable to those seen during No Refusal Weekends. Even though other counties' bars remain closed and continue to do curbside and to-go alcohol, some bars in The Woodlands, Conroe, and Montgomery are reopening.
Buffalo Run, Pacific Yard House, and Wolfies on Lake Conroe are reopening on Friday, May 1st. The Corner Pub and Deli in Conroe, plans to reopen either Monday, May 4th or Tuesday, May 5th. Other popular establishments such as Exit 73 Bar & Grill, Flying Pug Sports Pub, Papa's on the Lake, Papa's Ice House and Molly's Pub The Woodlands haven't formally announced their plans moving forward. However, they have been offering to-go and curbside services.
If you have been itching to go out and plan to visit your favorite bar in Montgomery County, be safe. Assign a designated driver. Utilize Lyft, Uber, or another taxi service. Remember to drink responsibly, but if you find yourself charged with a DWI offense, consult with a criminal defense attorney. Know that we're here to help you.