K9 Units in Montgomery County & How They Impact Your Drug Case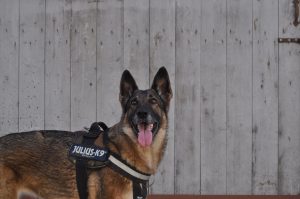 Stakes rise for those in possession of drugs in The Woodlands, Texas and surrounding areas as Montgomery County Precinct Three (3) Constable's Office adds two new K9 officers to their team. The two dogs, Rambo and Marlin, will be doing double duty as narcotics and patrol K9s. However, an alert in a search by Rambo or Marlin to drugs isn't the smoking gun many think. There are both scientific and legal issues to consider when addressing K9 search cases. What are they and how do they impact your case?
K9 dogs are specially trained to alert to the odor of drugs in a vehicle. Animal behaviorists and trainers work with the dogs to cue on demand to the smell of marijuana, cocaine, heroin, etc. If a dog though, is man's best friend how is he going to sell you out like that? Well, what is more loyal than a dog? Nothing really. They are loyal by nature. By nature though, they also eat, sleep, love on you and…smell around; sniffing your food, your butt, and the air. When the odor of a substance is present in the air they will react.